The
"Trinity of Health" 
encompasses three key elements: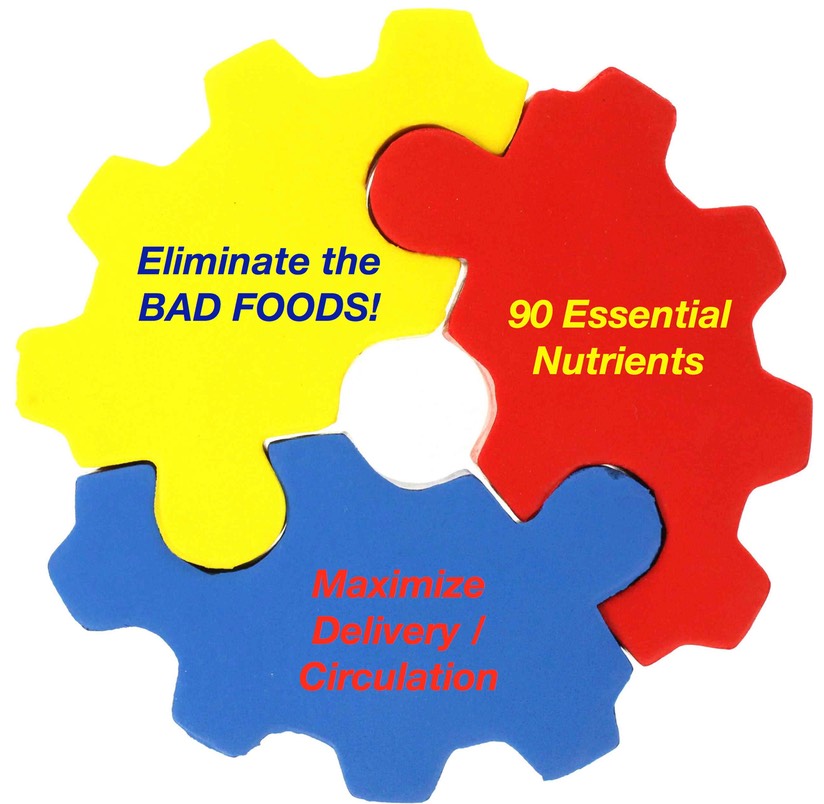 1 - Making sure that you eliminate the 12 Bad Foods from your diet - click here for a copy of the list.
2 - Giving your body the 90 Essential Nutrients appropriate for your body weight (per 100 lbs) in the form of the Youngevity Healthy Body Start Pak: 
"And God said, Behold, I have given you every herb bearing seed, which is upon the face of all the earth, and every tree, in the which is the fruit of a tree yielding seed; to you it shall be for meat." Genesis 1:29
…Adding these items to the Healthy Body Start Pak will put the 
'icing on the cake' of health!
Plant Derived Minerals
Ultimate Selenium
3 - Doing everything you can to make sure your circulation is functioning at peak levels so the nutrition you're taking will get to the cells so it can do its job.
Click on the image of Dr. Wallach (below) to hear the recording that changed my life, and may very well change yours too!
You can visit my other Two Health-related Websites by clicking the images below:
Click the image above to Listen to or download mp3s of Dr. Wallach's "Dead Doctors Don't Lie" Radio Program
Many people need extra money to purchase their nutritional supplements and my not be interested in doing the Youngevity business.  
Click the link below to find our how Bitcoin can help you make the money you need for your products and MORE!
Click the link above to learn more about BitClubNetwork!
Click the image below to visit my Facebook page!